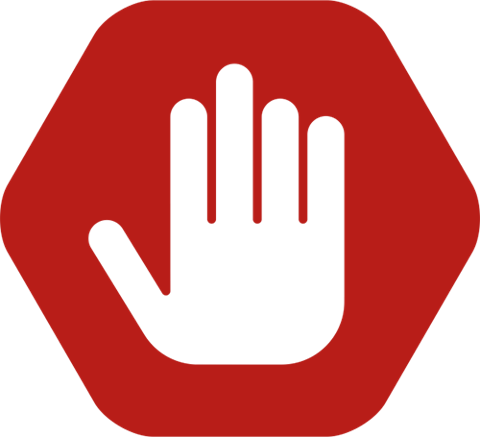 We are thrilled with the enthusiasm we've seen for our plotter bundle. Unfortunately due to a shortage of inventory, we are temporarily pausing the plotter bundle to ensure we have a stable inventory for our existing customers. We apologize for any inconvenience this may cause. Please check back with us as we hope to resume this offer around late April. Thank you for your patience and your continued loyalty.

At Flexfilm, we offer the most advanced cutting software in the industry and we call it FlexCut™. FlexCut™ will power all our cutters to cut auto tint patterns, paint protection patterns, and sign graphics. To get access to our software and own any of our plotters, all you have to do is buy our film. We require a 1,500 dollar buy-in and you can purchase any plotter that fits your business needs. All our plotters are at the best price in the industry and come with 3 months of FlexCut service. The only additional charge would be a flat shipping fee that's less than $50. That's it!
Earn Rewards for Your Purchases
As you purchase film and tools from Flexfilm, you will earn rewards points. You can use your points towards your FlexCut service. By using rewards points towards your service, your service could either be subsidized or Free!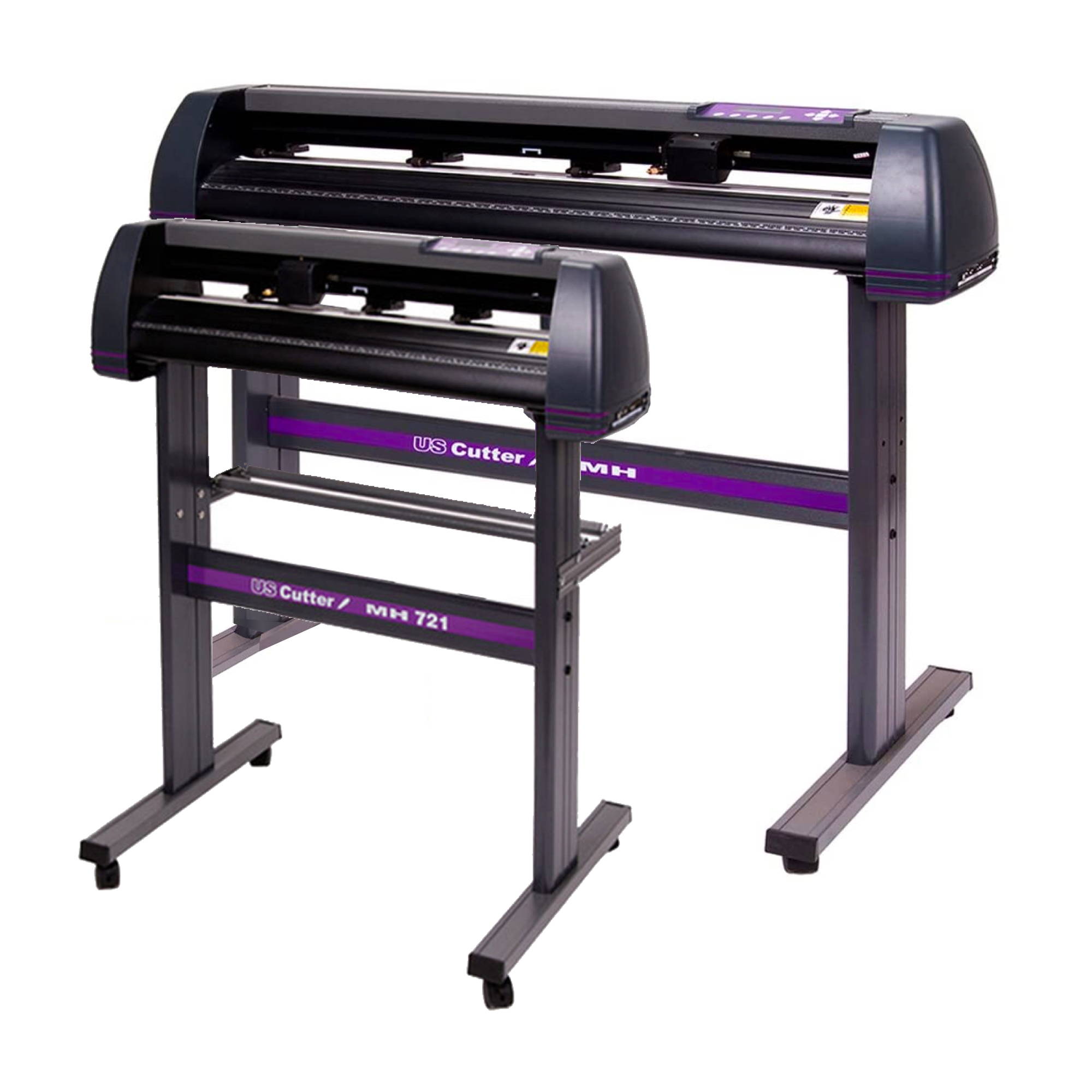 The MH series is our workhorse cutter. These cutters cut patterns just like the 5000 dollar plotters with no extra frills. If you want the absolute best priced cutter in the industry, this is the cutter for you!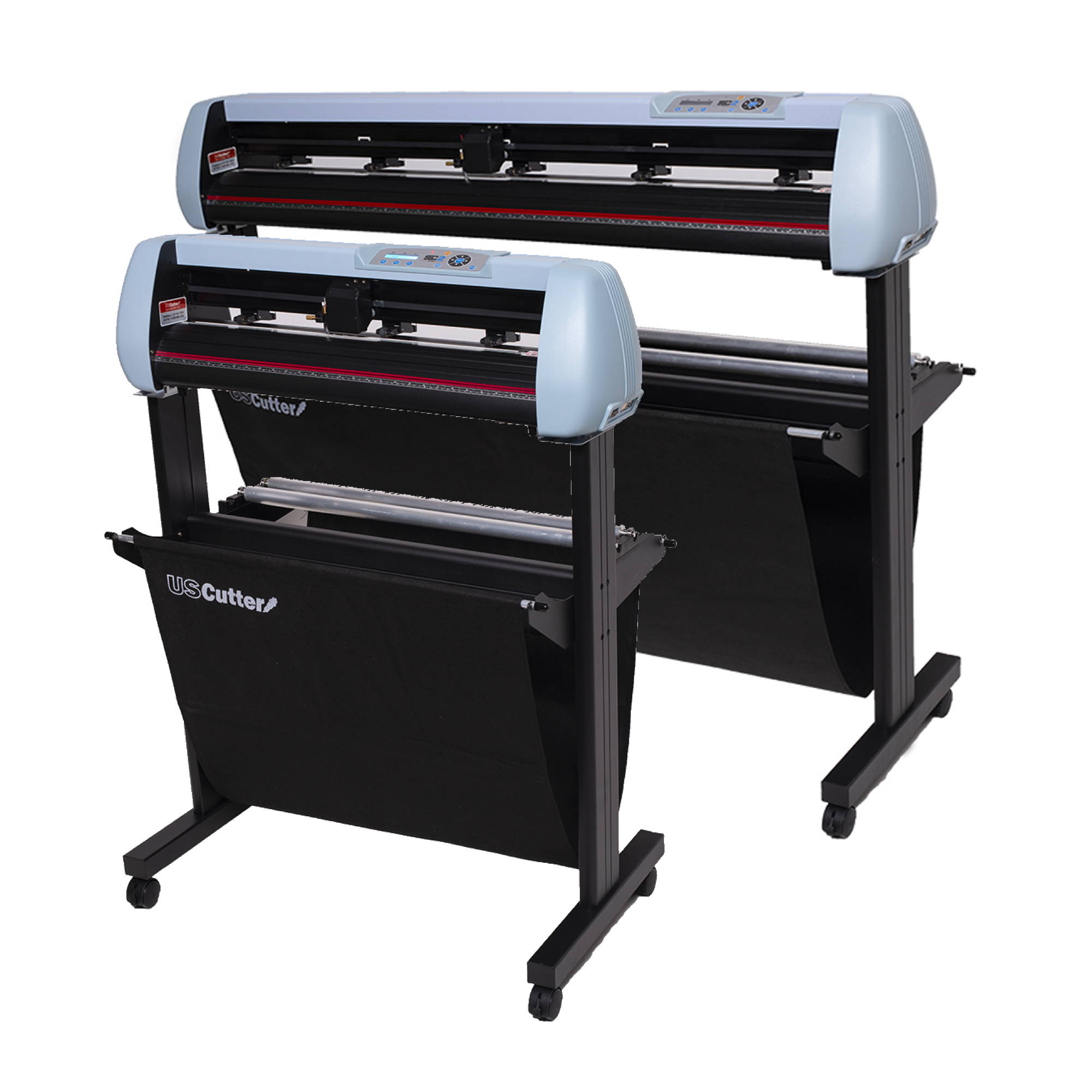 For just a few more bucks, you get everything the MH series has to offer but more! The SC2 series offers a more powerful stepper motor, and catch basket, and is compatible with Windows.

Every bit as good as our SC2 cutter but with a servo motor like the more expensive Japanese cutters. Equipped with a media basket and popular backlit display. This cutter can be used with Windows.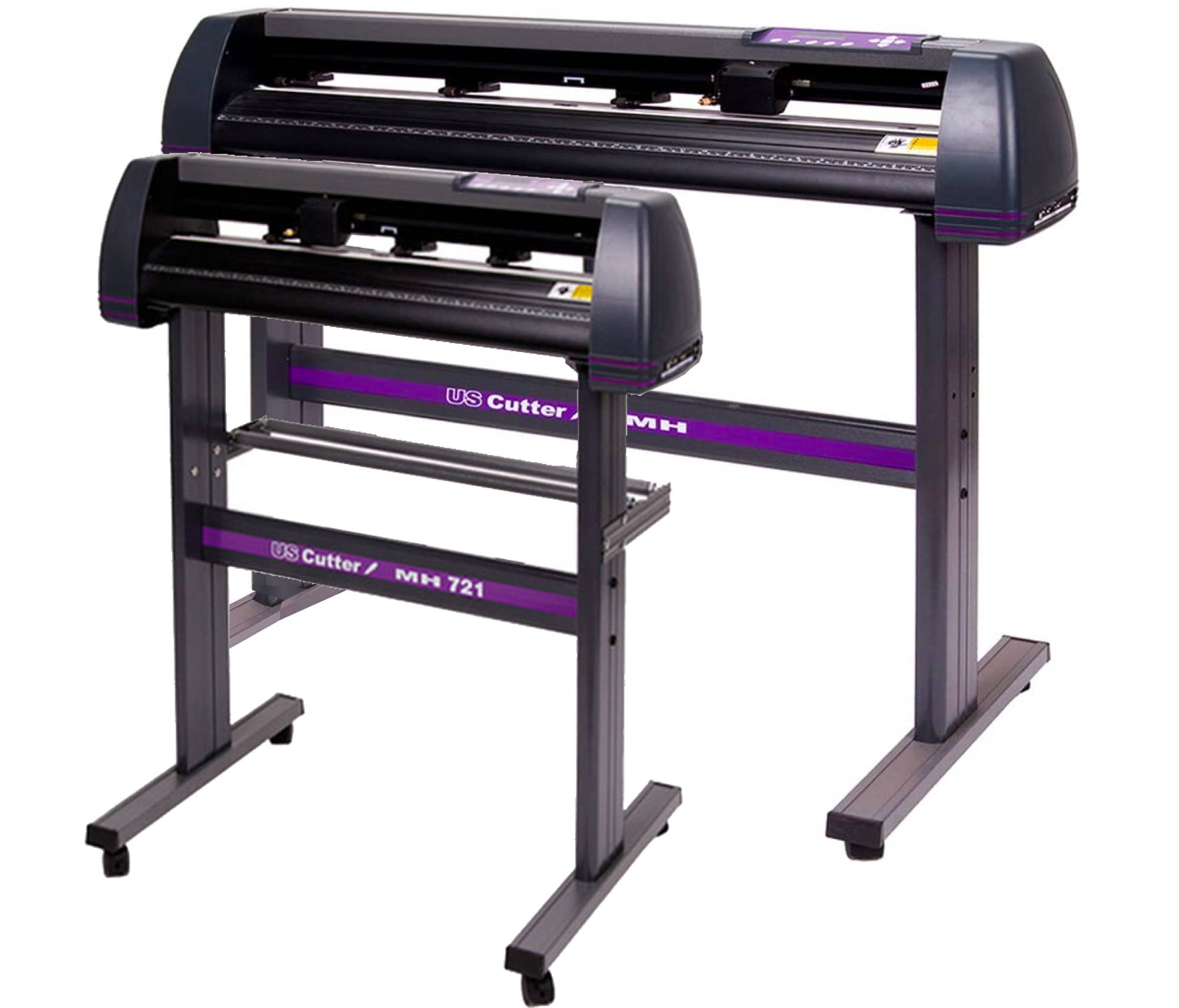 The MH Series Film Cutter
The MH cutter is one of our best sellers. It is a great cutter to get started cutting auto tint patterns and PPF patterns at a fair price. This cutter has everything you need to get started in the box. We offer this cutter in the 28 inch model and the 50 inch model. With up to 600 grams of down force pressure and up to 39 inches per second, this cutter can easily handle cutting any auto tint or PPF patterns with ease! The LCD control panel offers push-button control over speed and pressure making it easy to precisely cut any job. Compare this cutter to the 3K-8k cutters and you can't tell the difference in the quality of the patterns.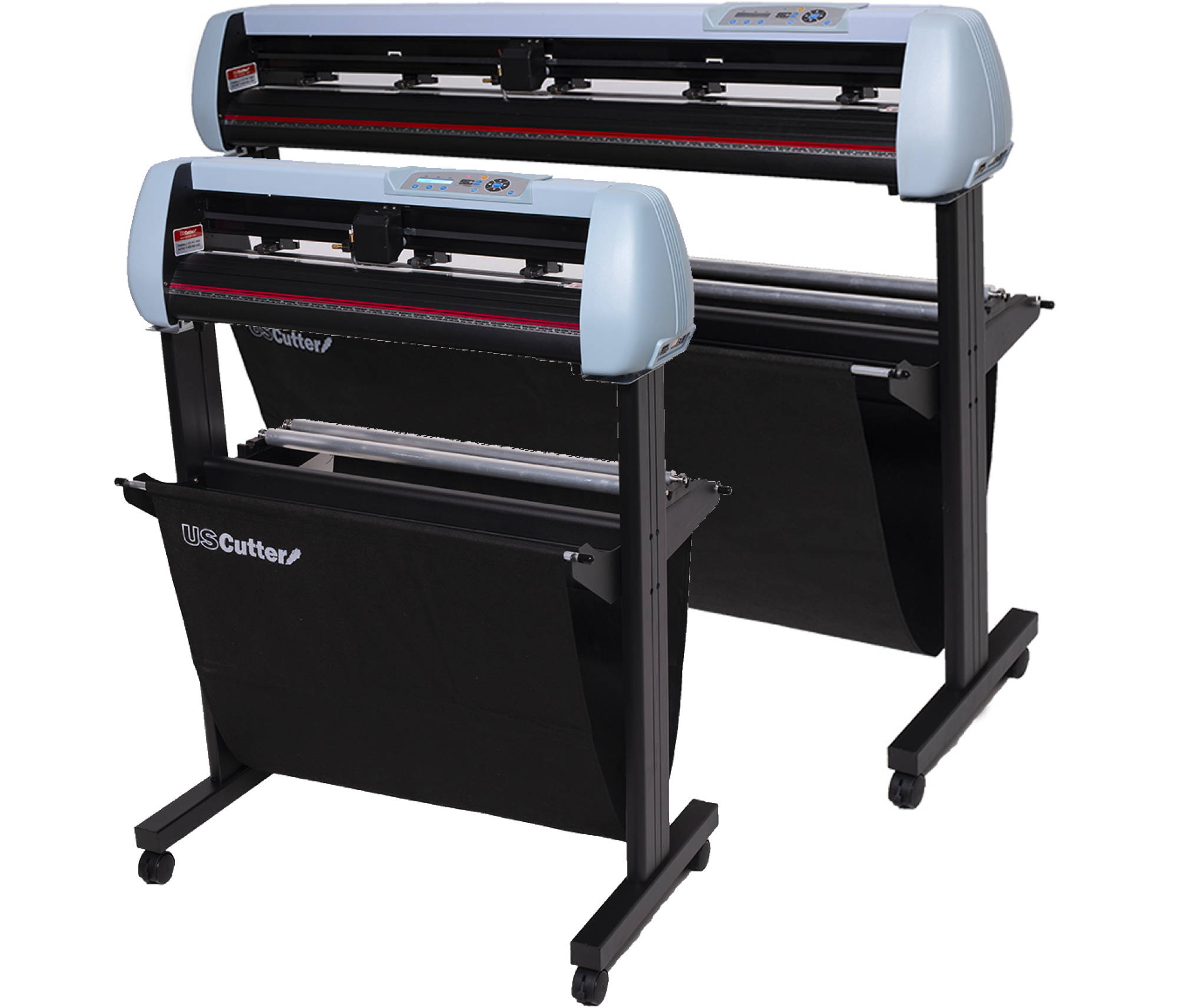 The SC2 Series Film Cutter
Our new mid-grade SC2 is a step up from our current value MH cutter. It is offered in a 28 inch model and a 53 inch model. Not only is it faster and quieter, it has more memory and improved electronics to take on bigger cutting jobs. The SC2 is also compatible with Windows and comes with a cool basket to keep your film from touching the ground. This is still the best price you're going to find for a reliable cutter that can cut auto tint patterns and PPF patterns just like the more expensive models!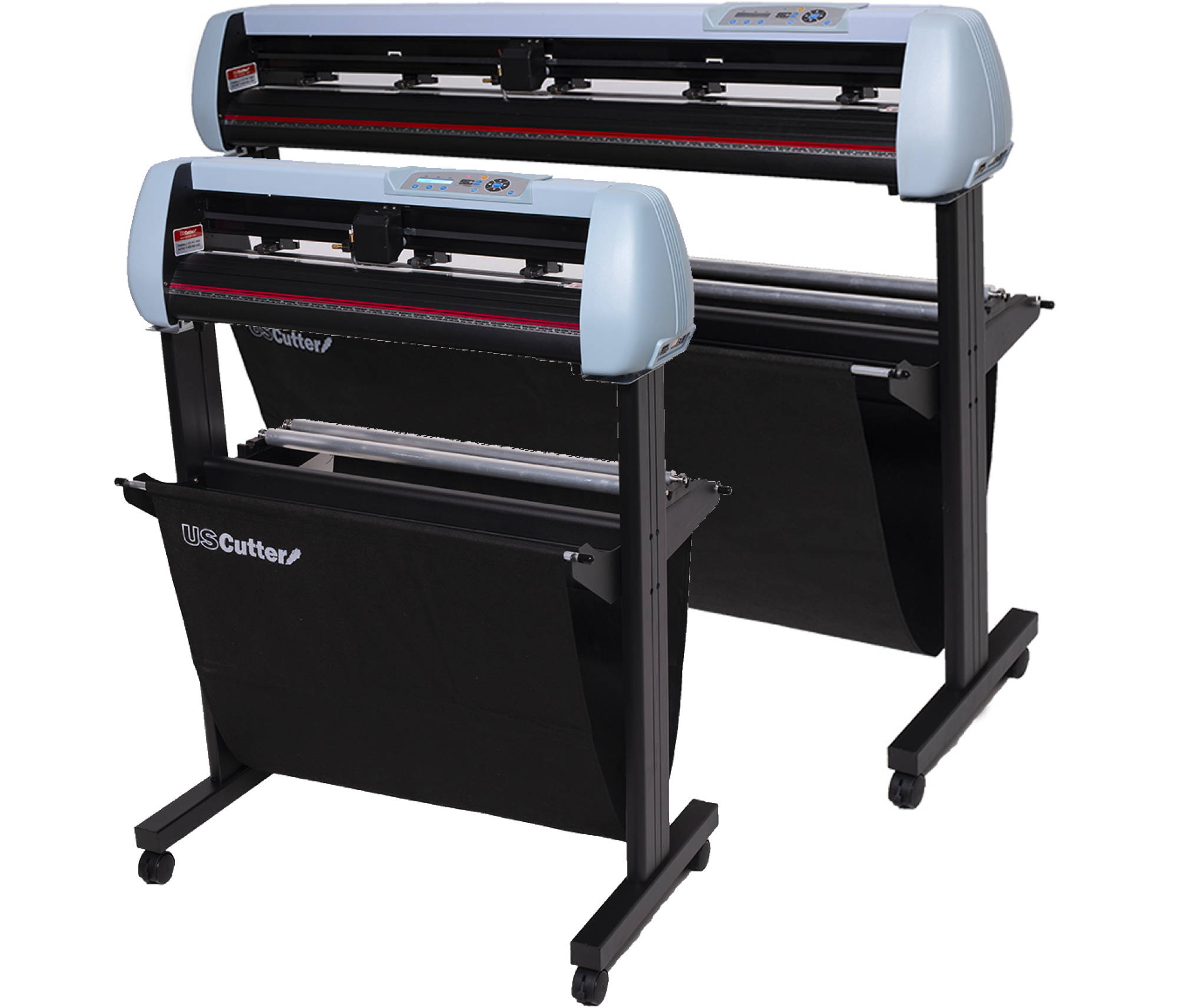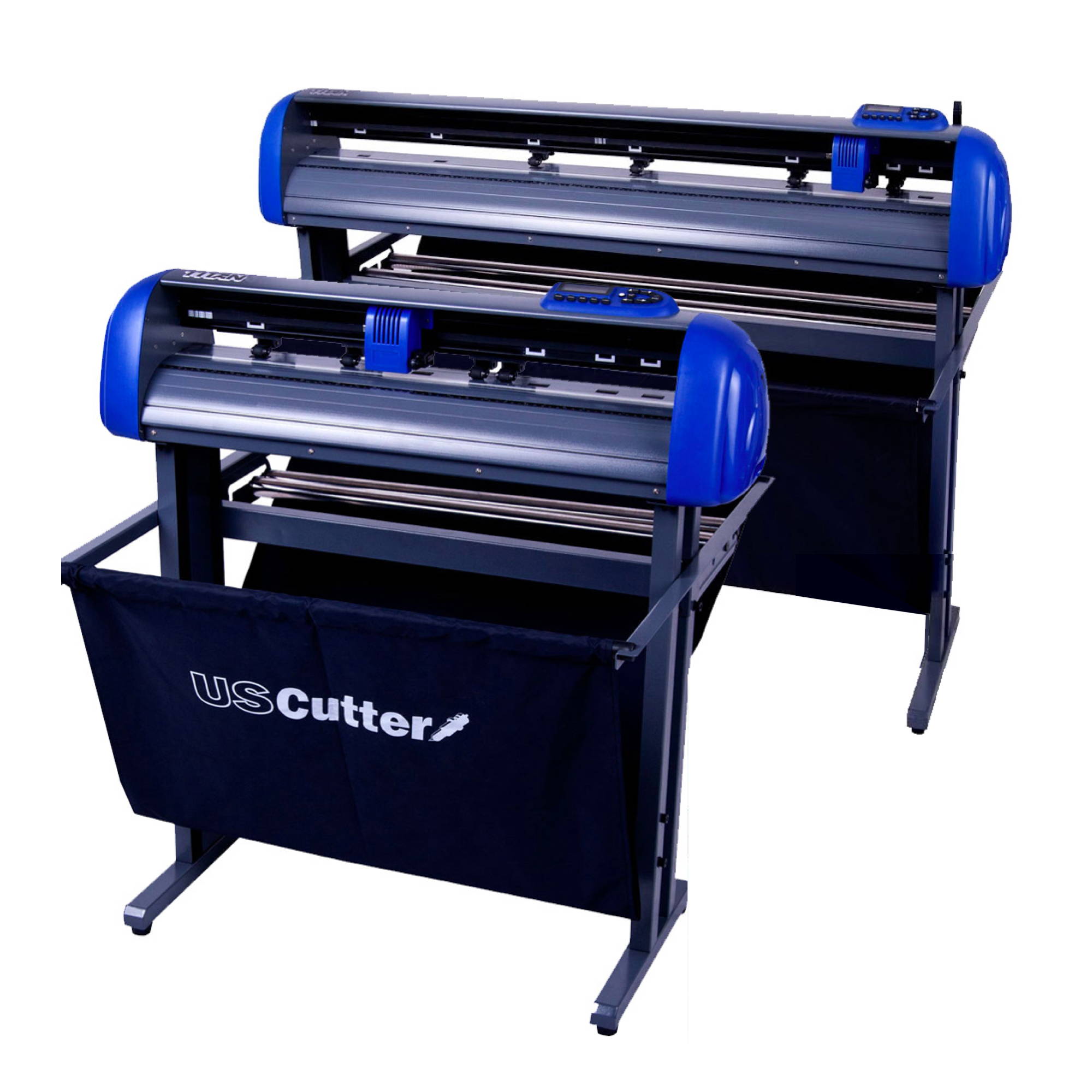 The Titan Series Film Cutter
The Titan 2 cutter is our newest edition to the lineup. It is offered in a 53 inch model and a 68 inch model. This cutter is considered an upgrade to our SC2 cutter because it offers a servo motor over a stepper motor. A servo motor is considered the most quiet and smoothest cutting motor in the industry like you would find in a more expensive Japanese cutter. The Titan 2 is also compatible with Windows and comes with a media basket and a backlit display. So with our new Titan 2 cutter, you can work smarter, not harder and enjoy cutting window tint patterns and paint protection patterns and save tons of money!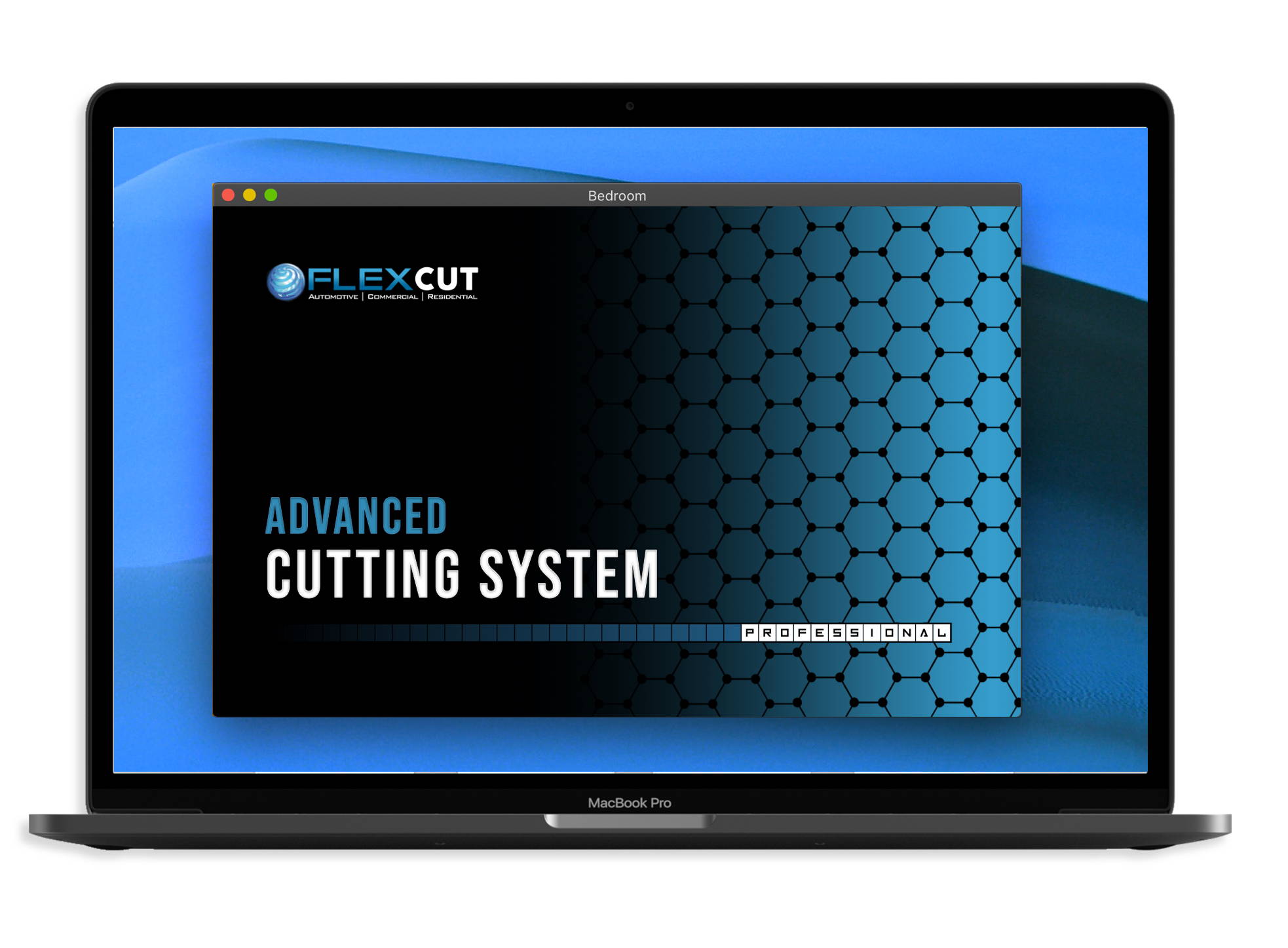 The FlexCut™ Advanced Cutting System
FlexCut is our proprietary cutting software to cut auto tint patterns, PPF patterns, and sign graphics. FlexCut has one of the largest databases of patterns in our industry. Our software works flawlessly with all our cutters to cut the most precise patterns to fit any job.
Frequently Asked Questions
What are the computer system requirements for FlexCut?

Windows OS, DVD-Rom, keyboard & mouse, 4GB of RAM, Intel CPU and two (2) available USB ports.

Is FlexCut Mac Compatible?

Windows OS, Keyboard & mouse, 4GB of RAM, Intel CPU and two (2) available USB ports.

Q: What plotters do you offer?

We offer 5 different plotters on our website but if you want the more expensive brands like the Roland or Graphtec, we can get them for you as well.

How to decide between the 28" cutters or the 50" cutters
If you chose a 28" cutter, you are going to get a smaller more compact cutter. Please do not be fooled by the size. This workhorse cutter will allow you to use 20" and 24" rolls to cut all side windows, truck rear windows, visor strips and much more. Most installers who have larger cutters do not use them to cut out front windshields and larger rear windows, because they prefer to hand-cut them. If you install like this, this size plotter might be for you!
If you chose one of our 50" cutters, you are going to have more capabilities. Not only will you be able to use 20 and 24 inch rolls, you can also use 36 and 40 inch rolls as well. You will be able to cut patterns side by side as well as cut larger windows like front windshields and full size back windows. If you are into cutting paint protection film or installing sign graphics, this size gets most of the jobs done with ease and convenience.
So if you are new to the plotter game and want to just get your feet wet and just need a workhorse cutter to cut side windows and visor strips or maybe you just have a need for a more compact cutter because you are mobile… the 28 inch machine could be right for you. Or if you need a more cutting options and want to take advantage of cutting larger rolls and bigger windows, you definitely need to step up to our 50 inch cutters to make it happen.
Just remember at Flexfilm, we will work with you anytime you want to trade or upgrade your cutter when you are ready to go to the next level. We are always here to help.
How much are your plotters?

All our prices are listed on the website. All you have to do is purchase 1500 dollars in Flexfilm window film and you can get the plotter for our listed price. The only extra you will pay is 35 dollars in shipping.

How do I get service for my plotter to cut patterns?

All our plotters come with our premium service called FlexCut. FlexCut service includes auto window tint patterns, Paint protection patterns, and sign graphics. We are partners with one of the largest software companies in the industry called Film and Vinyl Design.

How much is FlexCut service to operate my plotter?

We sell it at a base price 125 dollars per month. We sell it at a discount if you purchase 6 months or 12 months. You will always earn rewards points for everything you purchase at Flexfilm which you can use towards your FlexCut service. If you earn enough rewards points, you may get your service for free!

What if my plotter breaks while I am a Flexfilm customer?

If you have any issues with your plotter, we may help you with repair or just send you a new plotter and you send the broken plotter back to us. We may only charge shipping and a very low service charge to get you back going again.

What if I purchase a plotter and want to upgrade to another plotter later on?

We will take your plotter in on a trade and possibly give you full price what you paid. You will pay us the difference and some shipping to get the upgraded plotter and start making more money!

Where do I purchase blades, Teflon strips, and other parts for my plotter?

There are many places to get these items on the internet but Flexfilm will carry all parts for any plotter we sell.

How is Flexfilm able to sell plotters for under 500 dollars and everywhere else you pay 3000 dollars and up?

We are the first film company to offer vinyl cutters to the window film industry through partnerships with the plotter manufacturers and the software developers to make this happen. Film and Vinyl design and Flexfilm have also teamed up to offer 100% customer support to see these vinyl cutters work perfectly to cut patterns in our micro niche industry with superior reliability.